New to the inventory as of May 2013: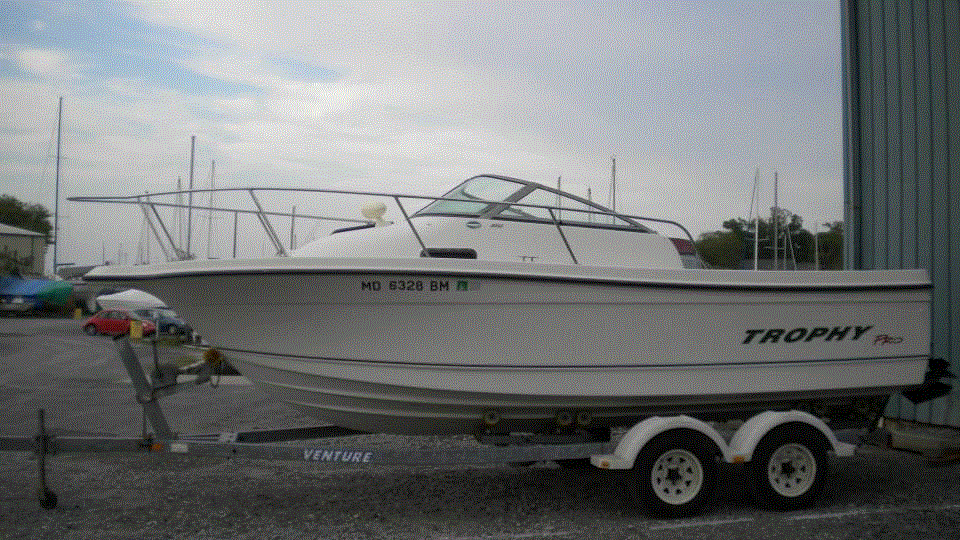 This well maintained 2052 Trophy was given to us by a generous couple from Maryland in 2013. She is being kept in a quiet cove a 1/4mile off the Chesapeake Bay in Maryland and is FOR SALE. She has served small group outings and we are putting up for sale. Proceeds will directly support future outings.
We can't say thanks enough to this wonderful donors gift to our charity!
If you are considering donating a boat to us, we can walk you through the very simple three step process of getting it done!
Wound Tight, the docked fishing vessel, is our most frequently used vessel. This boat can be chartered out of Herrington Harbor and has an awesome setup for entertaining our wounded. We can run over 27 lines while trolling for Rockfish. Google its name to find out all the details. Vessels used to date are all pictured below. The bottom yachts were provided in 2010 for our first operating year by John Martini of Martini yacht sales.